About Us
Realm Hospitality, established in Bhutan help hoteliers with esteemed properties in operating their assets with professional expertise. Situated in Bhutan, we are the first hotel management company that takes pride in preserving the unique cultural heritage of the country along with balancing the commercial aspects in the tourism industry. We strive to develop, nurture, and encourage Bhutanese talent by introducing exceptional guest experience and hospitality. Realm Hospitality currently manages The Pema, a 4-star boutique hotel situated in the heart of Thimphu.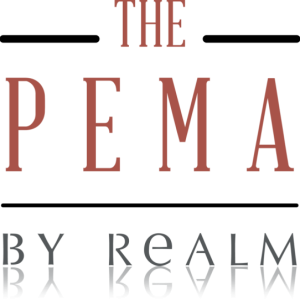 Hotel Rooms in Thimphu at The Pema by Realm
Rooms
Deluxe
Simple yet elegant, our Deluxe Rooms offer cozy comfort with luxurious options after a tiring day of exploring Bhutan's serenity.
Book Now
Pema Suite
The artistically designed Pema Suites combine warmth and comfort with the age-old charm of Bhutan rich cultural heritage. They are also a perfect choice for families as these suites boast spacious carpeted rooms with modern furnishings and local-inspired amenities. If you are looking for the ultimate home away from home, look no further!
Book Now
Valley Suite
Our Valley Suites, generous, warm and artistic spaces, are in a luxurious category of their own with stunning views of the Thimphu Valley.
Book Now
Tashichho Dzong or "Fortress of Auspicious Doctrine" was built in 1641 by the Founder of Bhutan, Zhabdrung Ngawang Namgyal. Since 1952, this fortress has served as the seat of the Royal Government and presently houses the Throne Room of His

Kuenselphodrang, or Buddha Point is famous for the world's largest Sakyamuni Buddha Statue at 51.5 meters high and perched on a mountain top. As a pilgrimage landmark, it is now a focal point for all Buddhists around the world

National Library With its rare collections of ancient documents, sacred religious manuscripts, scriptures and also the world's largest published book "Bhutan: A Visual Odyssey Across the Last Himalayan Kingdom" the National Library is still one of Thimphu's hidden treasures. Folk Heritage Museum The
International Travel Awards